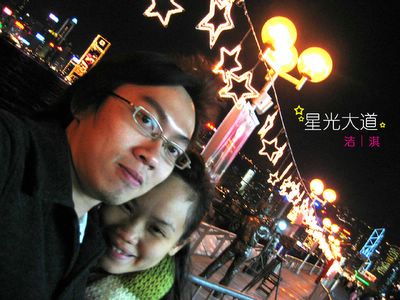 12.00nn~7.00pm
wangjiao admiralty causeway bay times square muji
qi introduces wu gege the infamous ginger milk pudding!
went to central but Lan Kwai Fong is too crowded to spend new year's eve countdown.
Pitstop @ Esprit *grin* More shopping!
MTR ---> TsimShaTsui
it was overcrowded...stuck in human jam between sheraton and peninsula!
Took the underpass to Salisbury Gardens and went thru' a shopping mall and TAH DUH!!!! we arrived at our destination which we thot we could never make it!!!
The Avenue of Stars facing the CBD area!!!
5...4...3...2...1...
happy new year my dearest jie.
journaled at san francisco coffee...watching the pple go by.